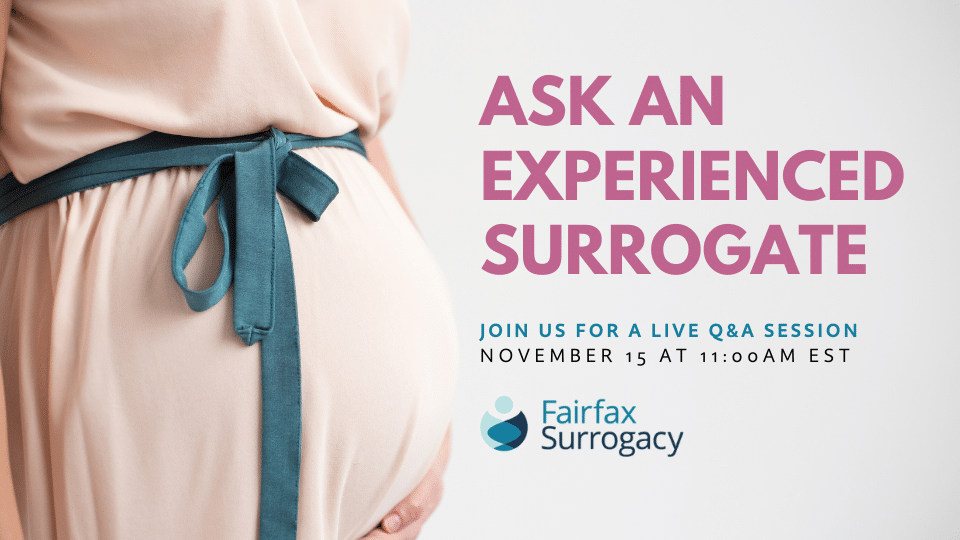 Surrogacy Q&A | November 2023
 Join Fairfax Case Manager Ronda Blair and Surrogate Financial Coordinator Kim Conway Wednesday, November 15, 2023 at 11:00am EST as they answer your questions about surrogacy.
In this LIVE Q&A session, we'll cover:
• Motivations for becoming a surrogate
• Mistakes to avoid as a first-time surrogate
• Maintaining relationships over time
…and More!
If you've ever considered becoming a surrogate or are considering surrogacy as an option to build your family, this is a wonderful opportunity to gain insight from surrogates who have each completed multiple journeys.
RSVP and submit your questions now!